Use our thorough list of hydraulic seals manufacturers and suppliers in Nova Scotia to examine and sort top hydraulic seals manufacturers with previews of ads and detailed descriptions of each product. Any hydraulic seals manufacturers can provide hydraulic seals products and services to meet your companies specific qualifications. An easy connection to reach hydraulic seals manufacturers through our fast request for quote form is provided as well. This source is right for you whether it's for oil seals, rod seals, lip seals or any other hydraulic seals needs.
Leading Hydraulic Seals Manufacturers
Companies Serving Near Nova Scotia
Barre, CT
|
802-223-0197
For over 34 years, Harwal has continued to be the leader in metric oil seals. With one of the largest seal selections, 1,000,000 seals in 7,000 different sizes in stock, be assured we've got what you need. We also offer V-rings, standard inch sizes, end caps, Teflon® seals, wipers and gamma seals!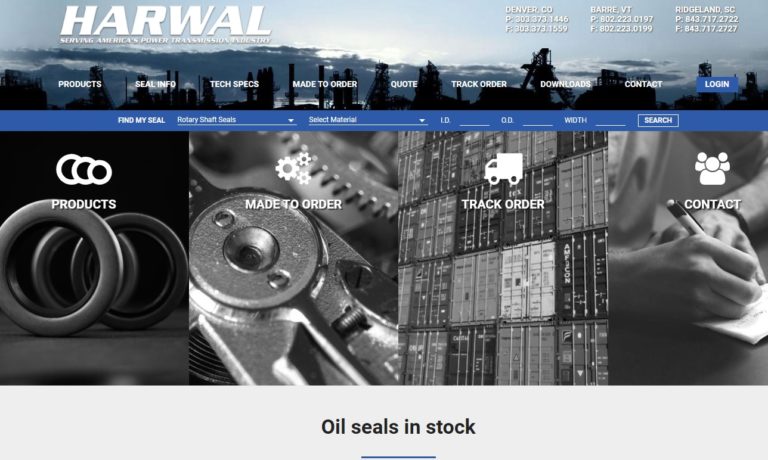 $$$